Joined

Aug 29, 2021
Messages

7
Reaction score

5
Points

3
Location
Hello, all. I'm new to both the site and my '00 TA WS6 Convertible, which I purchased in May.
55k miles and all original except for plugs, wires, a Vararam, and Flowmaster cat-back. I do have the original wheels.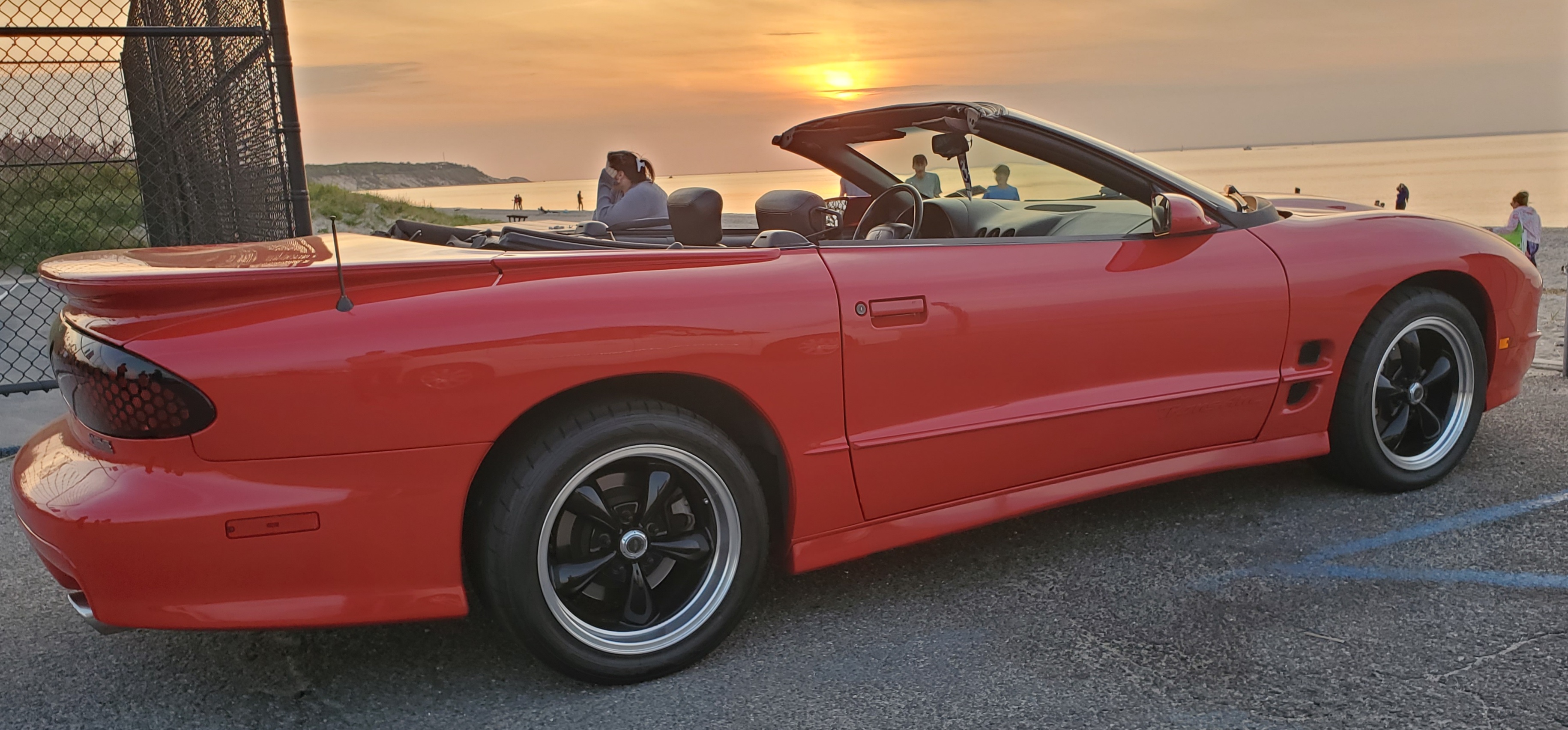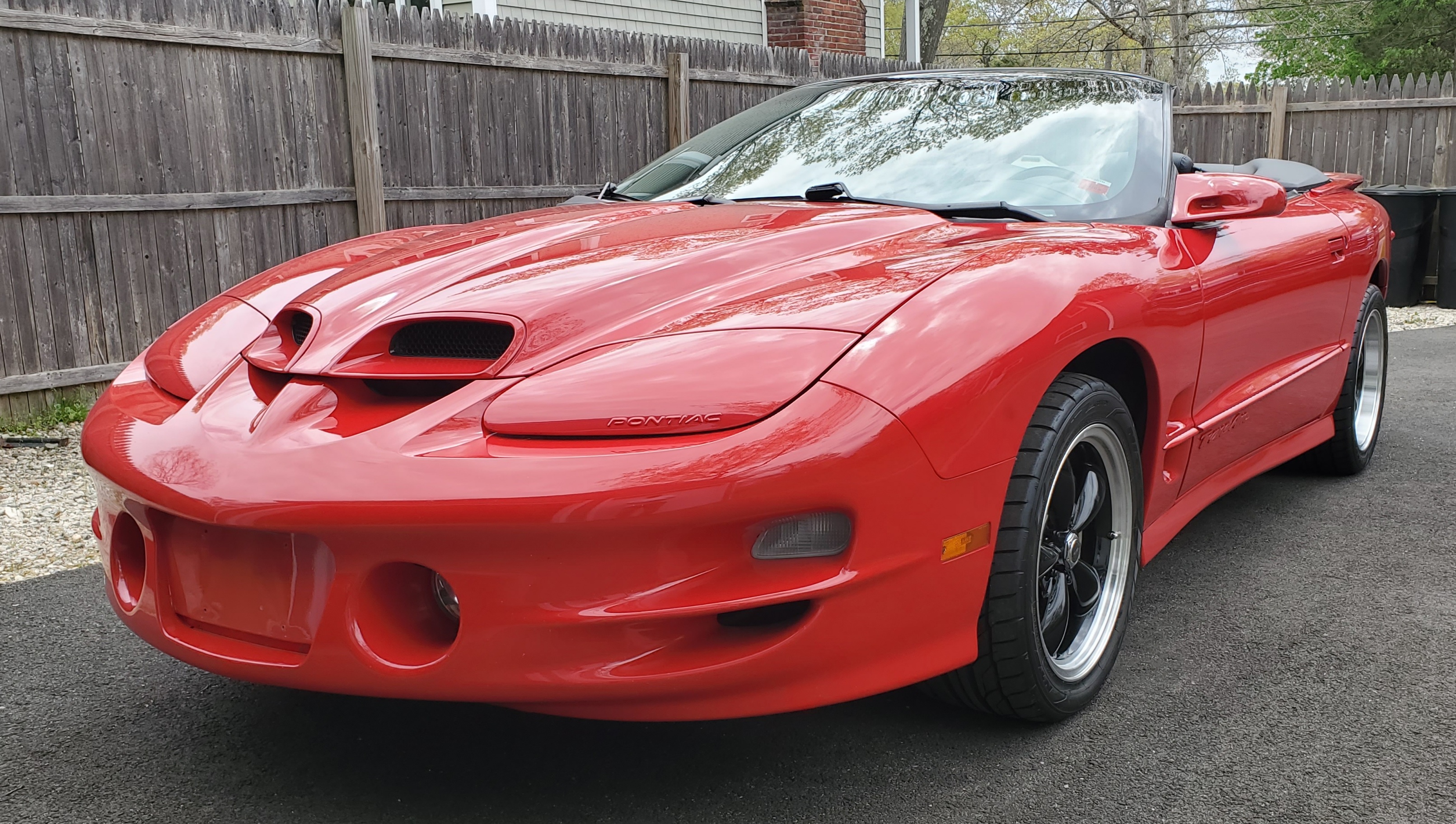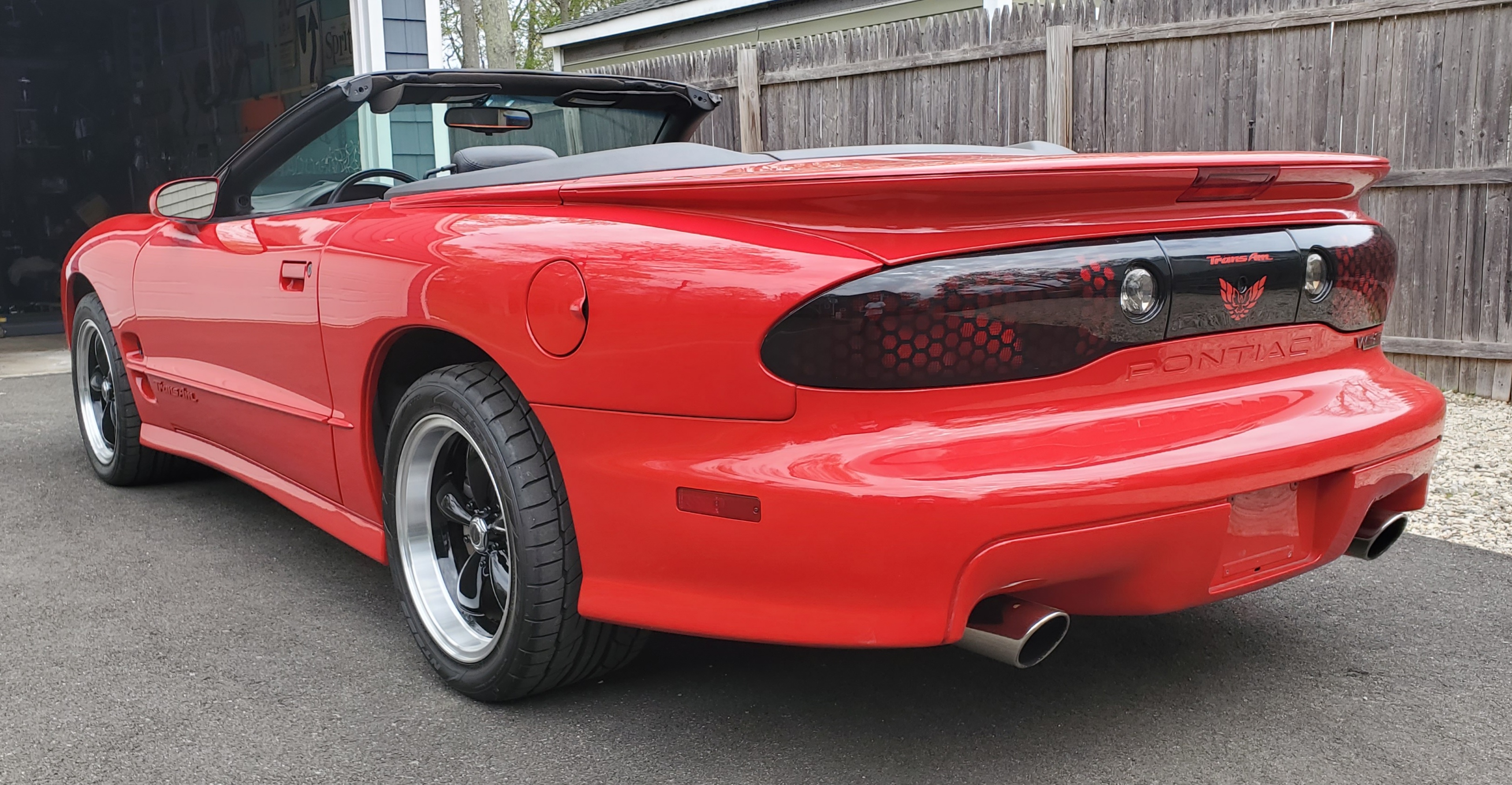 .
We're still getting to know each other and having a real good time doing it. This is my first 4th gen and my first ever convertible F body.
Glad to be here, and I hope to glean as much info as I can.
Thanks, Bill
ETA: I just spent this whole weekend replacing the factory original belts idler and tension pulleys hoses, including the heater hose assembly and radiator.
We're planning a 1000 mile, long weekend trip to the Adirondack Nationals in Lake George, NY, September 9th thru 13th for our anniversary.
Sure didn't want to trust our luck to 21-year-old GM OE Rubber parts.
Who knew they could last so long?
We've always wanted to make this trip, but with kids and real-life, it never happened.
Well, the kids are grown, and I'm retired, so my wife was the only one who had to make accommodations.
Hope to see you there!
Last edited: