Joined

Dec 15, 2018
Messages

74
Reaction score

363
Points

53
Location
Website
Until 2015, those of us who were building a "Knight Rider" replica car or restoring a 1982 Trans Am had to settle for inferior fabric options in which to reupholster our seats. The pre-made covers came in a sparkly "Encour Velour," which looked nothing like the original Parella cloth. Four years ago, we decided to do something about it.
Working with a large upholstery manufacturer, we have re-created the 1982 GM Camel Tan Parella cloth, found in the 1982 Pontiac Trans Am! This is also the same fabric used in K.I.T.T. for the 1980's television series "Knight Rider"!
We spent months working with the manufacturer to ensure that the color, feel, and pattern was identical to the original material. However, we wanted to take it one step further. The biggest complaint we hear about the original fabric is that it is so thin that it doesn't hold up as the years go by. We asked our manufacturer what they could do about that, and the result is a material that looks and feels identical to the original but is 20% thicker! The original fabric weighs in at about 105 grams per square meter (gsm). Ours is 160 gsm. This will help your fabric stay looking new longer.
Additionally, for each yard you buy, you are getting more for your money. The original rolls of Parella fabric were 48" wide; ours are 60". That's over an extra 3 feet of material per yard ordered!
This is the first time that this fabric has been re-created. New Old Stock (NOS) material has been exhausted and costs twice as much as ours. Additionally, the aftermarket seat covers a velour material that is MUCH lighter than the factory material.
The original Parella cloth came from GM's manufacturer in a "neutral" color that was then dyed to whatever shade was needed. As such, the GM Camel Tan color can vary slightly depending on the lot it came from. Our research gathered six sets of vintage PMD seat covers that used the original Camel Tan Parella. We chose the shade that we felt best represented the original. As such, if you hold our material up against the original Parella cloth, you may notice a slight difference in shading.
You will need 10 yards to cover the front & rear seats and the door panels. This will leave you a little extra should you get a tear or stain down the road.
10 yards of fabric usually sells for $400, but we are offering it for $350 shipped in the USA (add $30 to ship outside the US). Bulk orders are also available!
If you'd like to order, please message us.
Thank you,
PTA Staff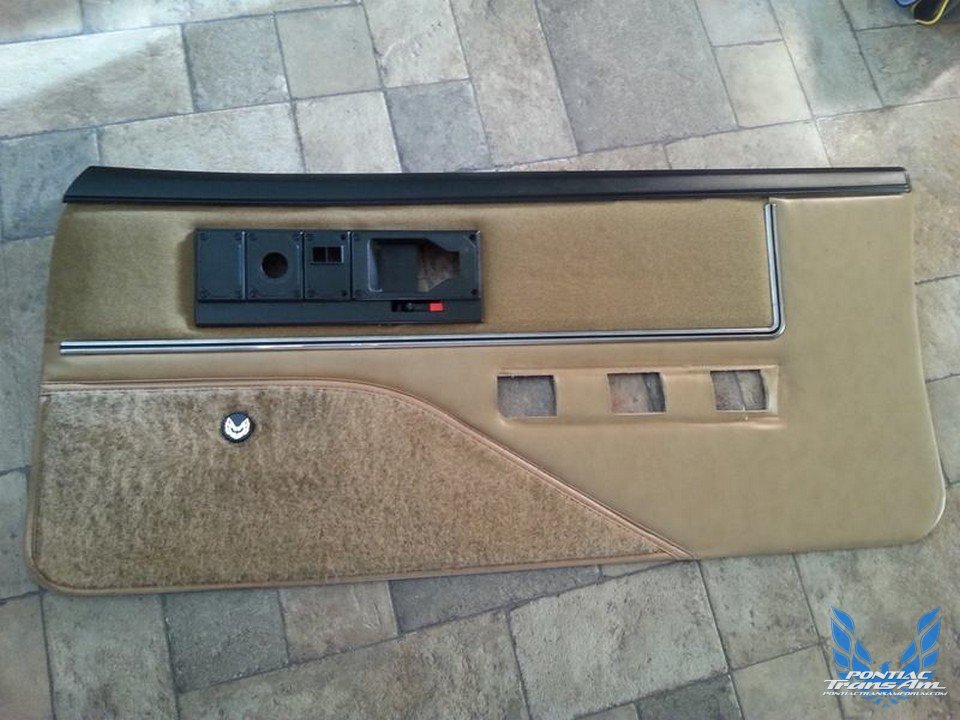 Last edited by a moderator: