Joined

Feb 27, 2019
Messages

5
Reaction score

4
Points

3
Location
Hello everyone, my name is Nikolas, and I'm the owner of this 1979 Special Edition Bandit Trans Am 400 4-speed.
This is 1 of the 1,107 SE T/A's made, and I am the 2nd owner of this car.
It was originally bought new on January 12, 1979, in Saginaw, Michigan, by a neighbor of my Grandparents.
She drove it for many years and supposedly got arrested while going over 100 MPH in Texas.
Unfortunately, health issues led the car to be sidelined, and the original owner passed away in April 2019.
Her son, who knew how much I wanted a Trans Am, offered me the car and everything for it for $1,000, and it has been in my possession since.
This a real deal Y84 SE Bandit and is a #'s matching W72 car. While inspecting the vehicle after I got it home, I found the car's original build sheet stuffed inside the back seat, proving it is a real SE W72 car that was built in Norwood, Ohio and was ordered by the Garber Pontiac-Cadillac dealership in Saginaw, Mi where the vehicle was sold.
I am planning to do a full nut and bolt restoration to this car while improving a few components to make better than new.
I am also going to rebuild the original W72 Pontiac 400 V8 and add more performance upgrades.
Thank you so much for letting me join!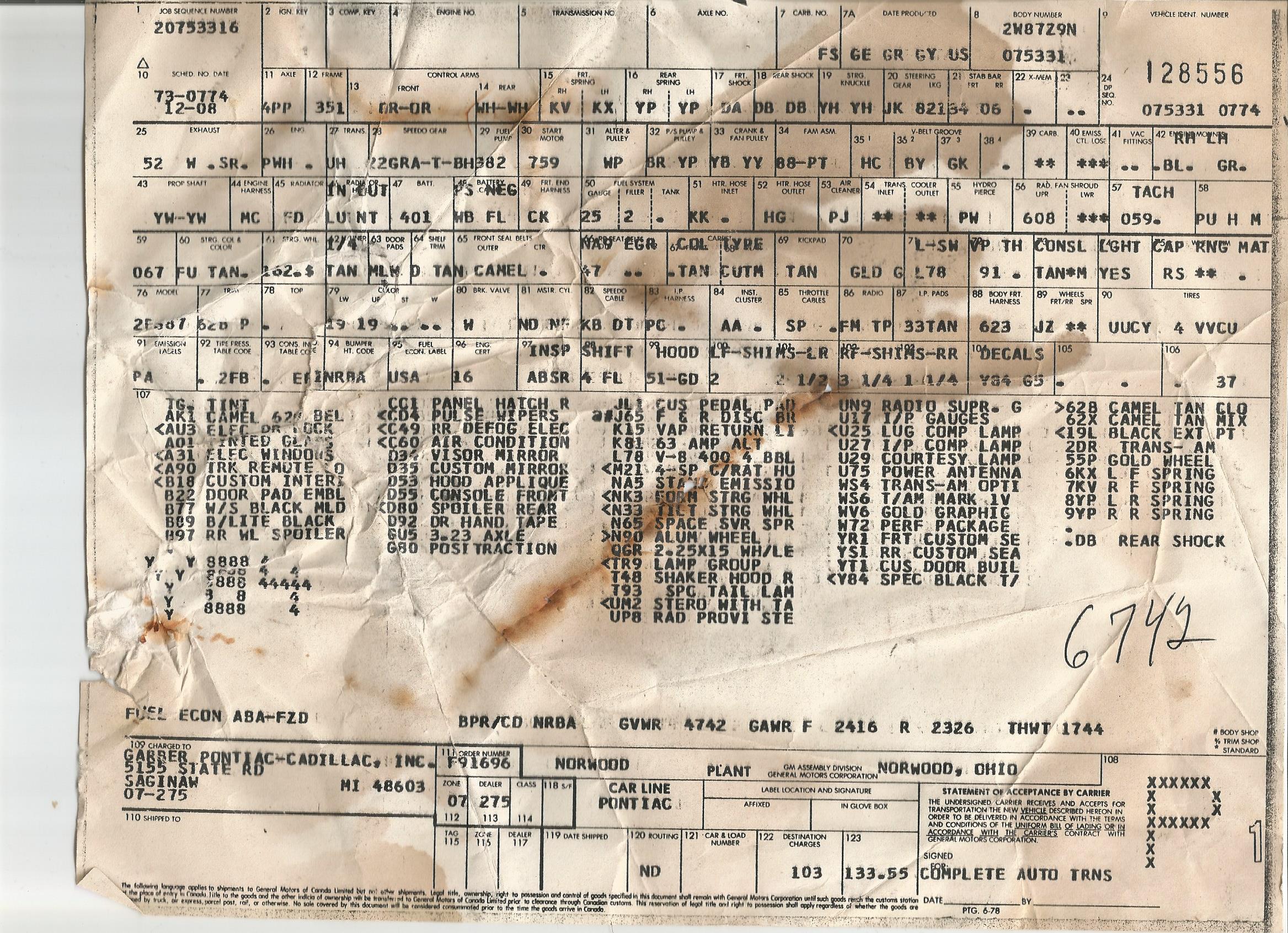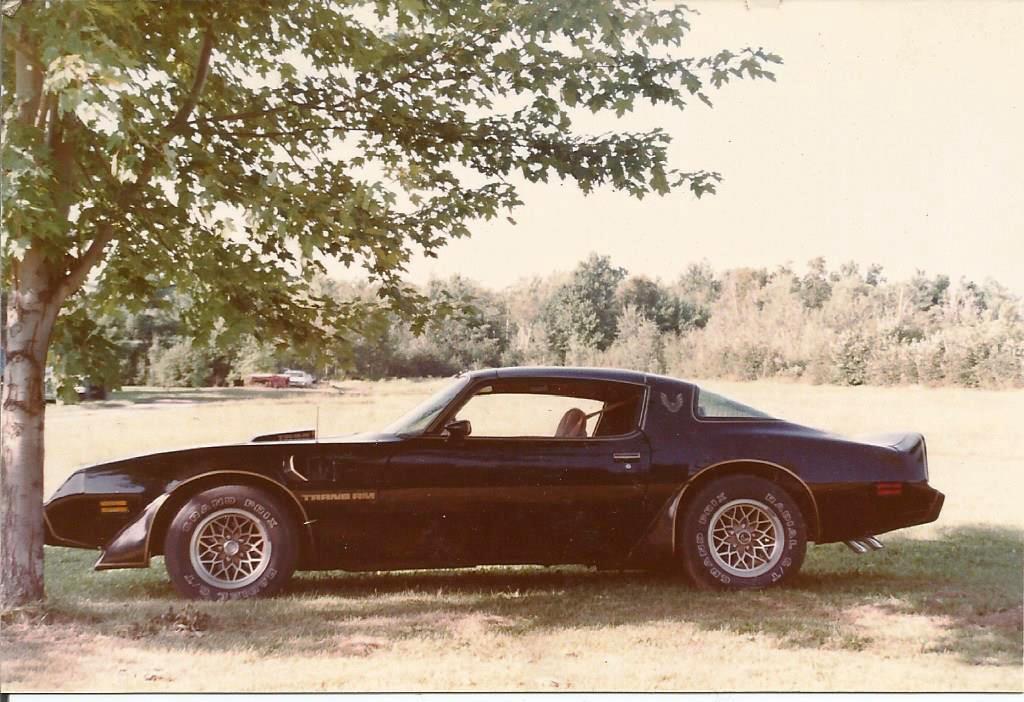 Last edited: